Overview
By shifting the conversation from treatment to prevention, Premise Health physicians enjoy a career of making a difference in the lives of patients they meet. Whether primary care, occupational health or digitally through our 24/7 virtual health platform you are freed from the administrative burdens of traditional care settings and able to deliver care in a unique way by spending more quality time getting to know patients and their history. Premise cares deeply about our team members' wellbeing and is dedicated to supporting a healthy work-life balance in addition to competitive pay, comprehensive benefits, paid holidays, vacation time, company-sponsored wellness programs and more.
Mission-focused work environment
Full-time, part-time, PRN and collaborative

94

Net Promoter Score
Leadership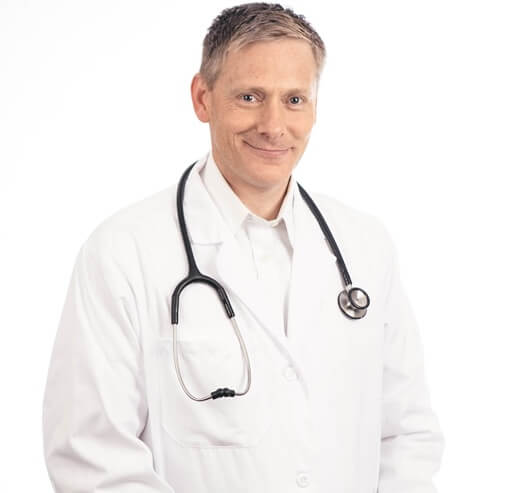 "At Premise Health, our 500 physicians share a devotion to helping others get, stay, and be well. We know this is why so many doctors entered the medical profession to begin with, and this commitment remains fundamental to what we do."

Dr. Jon Leizman

Chief Medical Officer
Quote
"As a physician in a leadership role, I am continually supported at the clinical and operational levels. I can always expect great accessibility and timely communication from both my colleagues and advisors. This is a great place to work!"

- Dr. Laura
"My work at Premise reminds me why I choose to practice medicine. At Premise I am able to make a difference in the lives of the individuals and families who I see... I am part of a supportive and respectful team that extends beyond my clinic to include other Premise sites and our corporate leadership."

- Dr. Sean Sharma
"At Premise Health I've come to love my practice, enjoy my team members and continuously learn from colleagues."

- Dr. Lowell Fernander
Responsibilities
Medical Director
Requisition Number 23-411
Job Location Golden, Colorado
Premise Health is seeking a Primary Care Medical director to provide patient care to patients ages 2 and older at an employer based direct care clinic in Golden, Colorado.  


What makes this opportunity unique:
Practice evidence based medicine where you are not paid for production

Bottom line is measured by the quality of patient care

A work life balance that is not just promised

A collaborative approach with a focus on each individual patient

Practice in a supportive, collaborative environment

Less paperwork and administration time

Ability to tap into a national clinical information infrastructure
Essential Functions:
Conducts histories, physical exams and prescribes medical treatment.

Provides a spectrum of high-quality, person-focused, and often comprehensive health care services that may include episodic, preventive, occupational and/or primary health care to patients depending on the needs of the client.

Oversees the site(s) clinical practices and procedures.

Participates in the development of annual health center goals and objectives.

Drives outcomes for site across clinical programs Participate in the development of policies and guidelines (clinical and administrative) to correct and improve service to the client/account.

May meet with prospective physician and provider candidates to support assessment of clinical quality and cultural fit. 

May be requested to teach/train precepts and provide mentoring to site physicians and staff providers

Partners with DCO and operations team members to drive member engagement and increased utilization.

Demonstrates clinical subject matter expertise appropriate to the services rendered at the health center.

May serve as collaborative physician for advanced practice providers.

Other duties as assigned to support the safe and effective operation and function of the heath center(s), business, and to ensure that services meet standards of high-quality, cost-effective care.
Requirements:
Education:
Licensed to practice medicine in each state of practice/oversite

Federal DEA license (matching each state of practice/oversite)

State Narcotic/Controlled Substance license if required in your state

Current board certificate (ABMS, AMA or AOA) or board eligibility must sit for boards with 1 year of hire

CPR (BLS for the Healthcare Provider/Professional Rescuer or ACLS-the copy must include the front and back of card as applicable) Certification must include "hands on" evaluation of skills by the trainer/instructor. Total on-line courses will not be

accepted. Course must also meet the American Heart Association (AHA) standards but need not be an AHA certificate.
  Experience:
3 – 5 years minimum in family practice, emergency room, ambulatory care, or occupational health settings

Minimum 3 years management/leadership experience within the healthcare industry may be preferred
  Knowledge and Skills:
Demonstrated interpersonal and collaboration skills

Superior verbal and written communication skills

Excellent presentation skills, confident in all settings with individuals at all levels of the organization, both internal and external

Knowledge and experience with electronic medical records strongly preferred.
To support Premise Health's commitment to the safety, health and wellbeing of our team members, clients and patients, Premise Health encourages all new team members to be fully vaccinated and up to date with a COVID-19 vaccine. Where applicable state or local laws or a client require, individuals who are offered and accept a position with Premise Health will be required to provide proof of vaccination in the form of a CDC vaccination card as part of the pre-employment onboarding process. **Except where a reasonable medical or religious accommodation can be granted.

*As permitted by applicable law. 


For individuals living in Colorado only, Premise Health is required to include an estimate of the salary and benefits for this role. While a number of factors influence salary, our estimated Colorado compensation is $292,800 to $304,222. Please note, this is a general guideline and your experience qualifications, geographic location, and other factors will be taken into consideration. For more information regarding the benefits we offer, please visit our career site, jobs.premisehealth.com/benefits.

What Premise Health Offers You
Along with medical, dental, and vision, Premise offers virtual behavioral health, pharmacy and 401(k) plan to just name a few!
Collaboration

Delivering comprehensive integrated care to help people lead healthier lives while collaborating with the onsite team.

Compensation

Competitive rate of pay, 401(k) plan, and performance-based incentive program.

Health and Wellness

Programs that reduce lifestyle risks and improve overall wellbeing.

Professional Development

Dedicated time off and annual stipend toward CME.

Work Life Balance

10 company holidays plus paid time off that increases with years of service, no weekends or on call, manageable patient load in one location.
Our Cutting-Edge Health Centers
Recently Viewed Jobs
You have not recently viewed any jobs