Primary care Physician full time
Overview
By shifting the conversation from treatment to prevention, Premise Health physicians enjoy a career of making a difference in the lives of patients they meet. Whether primary care, occupational health or digitally through our 24/7 virtual health platform you are freed from the administrative burdens of traditional care settings and able to deliver care in a unique way by spending more quality time getting to know patients and their history. Premise cares deeply about our team members' wellbeing and is dedicated to supporting a healthy work-life balance in addition to competitive pay, comprehensive benefits, paid holidays, vacation time, company-sponsored wellness programs and more.
Mission-focused work environment
Full-time, part-time, PRN and collaborative

94

Net Promoter
Score
Leadership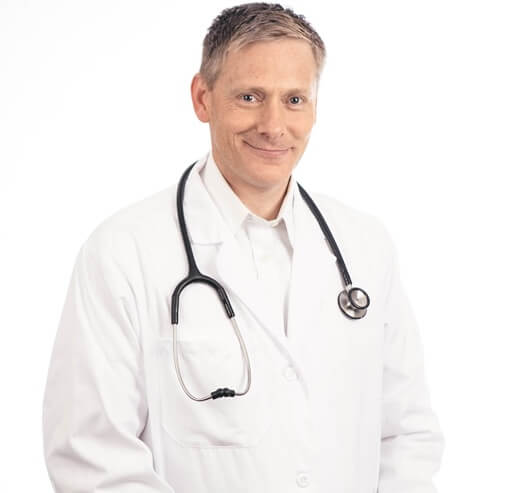 "At Premise Health, our 500 physicians share a devotion to helping others get, stay, and be well. We know this is why so many doctors entered the medical profession to begin with, and this commitment remains fundamental to what we do."

Dr. Jon Leizman

Chief Medical Officer
Quote
"As a physician in a leadership role, I am continually supported at the clinical and operational levels. I can always expect great accessibility and timely communication from both my colleagues and advisors. This is a great place to work!"

- Dr. Laura
"My work at Premise reminds me why I choose to practice medicine. At Premise I am able to make a difference in the lives of the individuals and families who I see... I am part of a supportive and respectful team that extends beyond my clinic to include other Premise sites and our corporate leadership."

- Dr. Sean Sharma
"At Premise Health I've come to love my practice, enjoy my team members and continuously learn from colleagues."

- Dr. Lowell Fernander
Responsibilities
Primary care Physician full time
Requisition Number 22-790
Job Location Vance, Alabama
We have an opening for a  Primary Care Physician to work with our Employer Health Centers located in Tuscaloosa and Vance, AL
Premise Health is the world's leading direct healthcare provider and one of the largest digital providers in the country, serving over 11 million eligible lives across more than 2,500 of the largest commercial and municipal employers in the U.S. Premise partners with its clients to offer fully connected care – in-person and in the digital environment. It operates more than 800 onsite and nearsite wellness centers in 45 states and Guam, delivering care through the Digital Wellness Center and onsite, nearsite, mobile, and event solutions. 
Premise delivers value by simplifying complexity and breaking down barriers to give diverse member populations access to convenient, integrated, high-quality care. We offer more than 30 products, delivering the breadth and depth of care required to serve organizations' total populations. The result is healthcare that meets the needs of members and their families, helping them live healthier while lowering costs for organizations.
Summary:  Works full time 4 weekdays per week
Essential Functions:
Provide primary care and oversight for the employer based population by reviewing all health risk factors gained through a health risk assessment, physical and evaluation.
Conduct annual health risk assessments on all members which may include adult dependents and developing with the patient tailored action plans.
Serve as a resource for all ancillary professionals employed by CareHere who work in the on-site health care facility or provide support to those using the health care facility.
Provide quality evidence based medical care that is routinely provided in a primary care setting.
Understand and implement medical protocols and clinical standards.
Develop relationships with the community of providers in order to oversee all the clinical health of the members in a cohesive manner.
Establish goals for each patient with to be monitored and tracked by support staff.
Support patients in changing health related behaviors.
Participate in patient education sessions among targeted populations with prevalent health risk factors (high body mass index, smoking, diabetes, etc.).
Diagnose and treat acute injuries and illnesses
Diagnose and manage chronic diseases such as Diabetes, Hypertension, Hyperlipidemia, Obesity, etc.
Serve as a consultant for your health site for difficult patient cases, adverse health trends, and safety concerns.
Oversee and supervise Nurse Practitioners and/or Physician Assistants when requested.
Provide education regarding current occupational medical practices and regulations to staff nurses.
Provide information and review regarding clinical questions raised by clients and patients.
Recommend changes in all clinical areas and/or in general areas to improve patient health and wellness.
Basic Qualifications:
Passion for providing excellent patient care while emphasizing wellness and prevention
Deep desire to make an impact on patients' lives and get back to quality patient care
Expertise in treating both acute and chronic conditions
Board Certified in Family Medicine, Emergency Medicine, Internal Medicine or Preventative Medicine
Valid and unrestricted state license and DEA
Comfortable with technology
Work-life balance is at the foundation of how decisions are made and where Premise is headed. We can only help people get, stay, and be well if we do the same for ourselves. In addition to competitive pay, Premise offers benefits packages including medical, dental, vision, life insurance, 401(k), paid holidays and vacation time, a company-sponsored wellness program, and much more our talent acquisition team will be happy to share with you.  
Premise Health is an equal opportunity employer; we value inclusion, and we do not discriminate based on race, religion, color, national origin, gender, sexual orientation, age, marital status, veteran status or disability status. 
To support Premise Health's commitment to the safety, health and wellbeing of our team members, clients and patients, Premise Health encourages all new team members to be fully vaccinated and up to date with a COVID-19 vaccine.   Where applicable state or local laws or a client require, individuals who are offered and accept a position with Premise Health will be required to provide proof of vaccination in the form of a CDC vaccination card as part of the pre-employment onboarding process. *  
*Except where a reasonable medical or religious accommodation can be granted.
What Premise Health Offers You
Along with medical, dental, and vision, Premise offers virtual behavioral health, pharmacy and 401(k) plan to just name a few!
Collaboration

Delivering comprehensive integrated care to help people lead healthier lives while collaborating with the onsite team.

Compensation

Competitive rate of pay, 401(k) plan, and performance-based incentive program.

Health and Wellness

Programs that reduce lifestyle risks and improve overall wellbeing.

Professional Development

Dedicated time off and annual stipend toward CME.

Work Life Balance

10 company holidays plus paid time off that increases with years of service, no weekends or on call, manageable patient load in one location.
Our Cutting-Edge Health Centers
Recently Viewed Jobs
You have not recently viewed any jobs