Overview
By shifting the conversation from treatment to prevention, Premise Health physicians enjoy a career of making a difference in the lives of patients they meet. Whether primary care, occupational health or digitally through our 24/7 virtual health platform you are freed from the administrative burdens of traditional care settings and able to deliver care in a unique way by spending more quality time getting to know patients and their history. Premise cares deeply about our team members' wellbeing and is dedicated to supporting a healthy work-life balance in addition to competitive pay, comprehensive benefits, paid holidays, vacation time, company-sponsored wellness programs and more.
Mission-focused work environment
Full-time, part-time, PRN and collaborative

94

Net Promoter Score
Leadership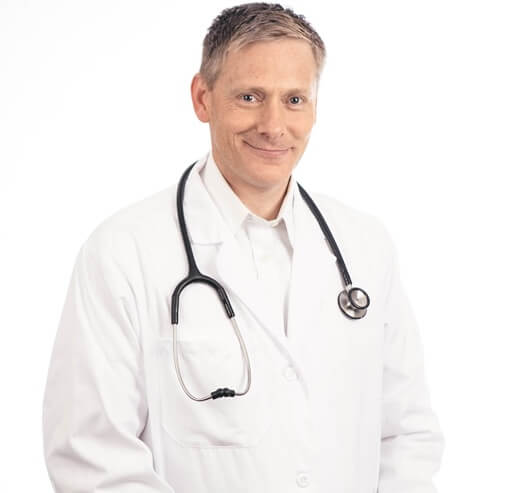 "At Premise Health, our 500 physicians share a devotion to helping others get, stay, and be well. We know this is why so many doctors entered the medical profession to begin with, and this commitment remains fundamental to what we do."

Dr. Jon Leizman

Chief Medical Officer
Quote
"As a physician in a leadership role, I am continually supported at the clinical and operational levels. I can always expect great accessibility and timely communication from both my colleagues and advisors. This is a great place to work!"

- Dr. Laura
"My work at Premise reminds me why I choose to practice medicine. At Premise I am able to make a difference in the lives of the individuals and families who I see... I am part of a supportive and respectful team that extends beyond my clinic to include other Premise sites and our corporate leadership."

- Dr. Sean Sharma
"At Premise Health I've come to love my practice, enjoy my team members and continuously learn from colleagues."

- Dr. Lowell Fernander
Responsibilities
Collaborative Physician
Requisition Number 23-3091
Job Location Oklahoma City, Oklahoma
 Premise Health is seeking a Collaborative Physician for their employer based primary care clinics in Oklahoma 
 *Must practice in the State of Oklahoma* 
Summary:
Provides oversight to advance practice providers applicable to state licensing and supervision requirements.
Essentials:
Collaborative physicians will conduct quality reviews of patient charts on a periodic basis based on state regulations and/or Premise Procedure.

Be available to NP/PA as necessary

via phone/pager or in person during time the NP/PA is seeing patients or involved in clinical activities to consult on patient care.

Execute collaborative agreement with NP / PA and periodically renew as required by State law and/or Premise Procedure.

Provide feedback as needed to NP / PA on performance, including areas with opportunity for improvement.

Perform any other duties or services required by laws, rules or regulations relating to collaboration with the NP / PA as designated by your state.

CPs may be required to conduct a site visit to meet with their respective PA/NP as required by state regulations and law.
Requirements:
MD or DO with unrestricted license in the State where providers perform assessments

Board certification in an appropriate Primary Care specialty.

Prior collaborative experience preferred.

Knowledge of the information and techniques needed to diagnose and treat human injuries and diseases.

Knowledge of symptoms, treatment alternatives, drug properties and interactions, and preventive health-care measures.

Ability to consider the relative costs and benefits of potential actions to choose the most appropriate one.

Ability to communicate effectively in writing as appropriate for the needs of the audience.
What Premise Health Offers You
Along with medical, dental, and vision, Premise offers virtual behavioral health, pharmacy and 401(k) plan to just name a few!
Collaboration

Delivering comprehensive integrated care to help people lead healthier lives while collaborating with the onsite team.

Compensation

Competitive rate of pay, 401(k) plan, and performance-based incentive program.

Health and Wellness

Programs that reduce lifestyle risks and improve overall wellbeing.

Professional Development

Dedicated time off and annual stipend toward CME.

Work Life Balance

10 company holidays plus paid time off that increases with years of service, no weekends or on call, manageable patient load in one location.
Our Cutting-Edge Health Centers
Recently Viewed Jobs
You have not recently viewed any jobs